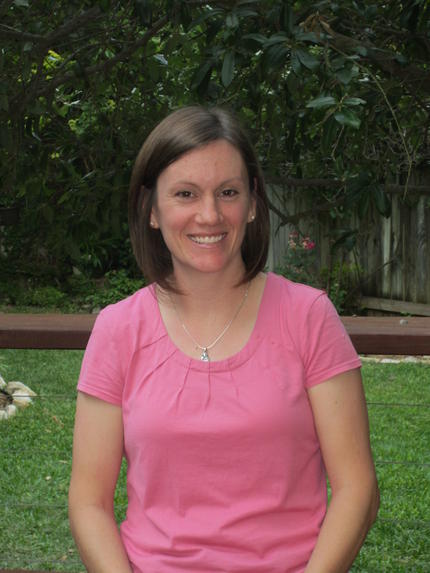 As far back as she can remember, Aimee has always been involved in children's ministry. Aimee is the daughter of Pete and Joyce Velasquez (present Executive Director of OWI) and cannot remember a time that someone in her family was not faithfully serving the Lord in one way or another. Throughout her childhood, she was surrounded by Christ's love through her parent's faithful involvement in both Child Evangelism Fellowship and One Way International. She grew up attending and participating in Bible clubs in San Antonio's inner city alongside her parents. As a teenager, she became a summer missionary in San Antonio and in 1998, experienced her first overseas mission trip to Moldova. With her parent's obvious love and concern for children, she learned to love and serve those less fortunate.
While working at Bill Millers in high school, Aimee met Matt and the two fell head over heels. They married in 2003, while in college and both learned how to successfully balance their relationship along with their academic and financial responsibilities. In December 2007, Aimee earned her Bachelor of Fine Arts in English from UTSA. They decided to start a family promptly after her graduation and in January 2008, their first child, a son, was born. Almost three years later, they welcomed their second child, a girl, into the family. For several years, Aimee enjoyed the life of a stay at home mom along with a part-time job as a preschool teacher at a local church.
In 2016, once the kids were both in school, Aimee was given the opportunity to work at One Way International part-time and once again be a part of indirectly influencing the lives of children. She spends her time at OWI helping prepare for Kids Club, a local after-school Bible program. Last Christmas was her first experience preparing for and organizing items for their Gifts of Love donation drive which allows children to experience the joy of giving while selecting items to give to their loved ones. It was a blessing in her life to share that experience with these children and to see the light in their eyes as they proudly chose their special gifts.
Aimee's family's ministry opportunities have definitely impacted her life as a child of God. While we may not know exactly what God has in store for our lives or how He will use us, she finds peace in what Jesus said, "For I know the plans I have for you, plans to prosper you and not to harm you, plans to give you hope and a future". (Jeremiah 29:11). It is comforting to know God is in control.